Detailed instructions to help you set up the data source for Criteo.
First of all, you need a Criteo account in advance.
If yes, please move to Adriel's Connections page.

1. Type "Criteo" into the search bar.


2. By clicking "Criteo", a required field will be shown with the "Link" attached at the very end. Before entering the Advertiser ID, click the "Link" for URL redirection.
Giving API access consent to the account should be done prior to connecting data.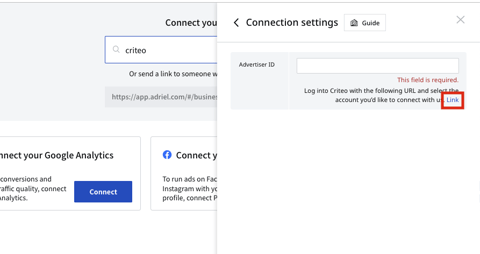 3. From <Portfolio access> in the redirected page, select the account that you would like to connect with Adriel. Then, click the "Ok" button to proceed.
"Already granted" message should show up after clicking the "Ok" button. If not, please contact Adriel.

4. Now enter the Advertiser ID in the given field and click the "Submit" button.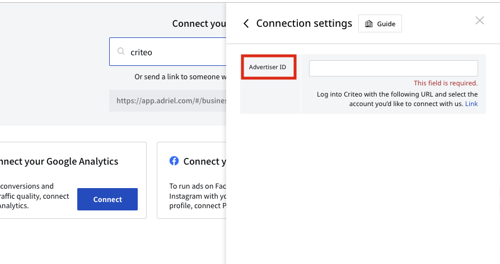 Advertiser ID can be checked through Criteo dashboard.
It is in the format of "advertiserId=00000" at the end of the URL.
For example, from the screenshot below, the ID will be 12345.


5. Now, enter your Account Name. Any readable name is sufficient.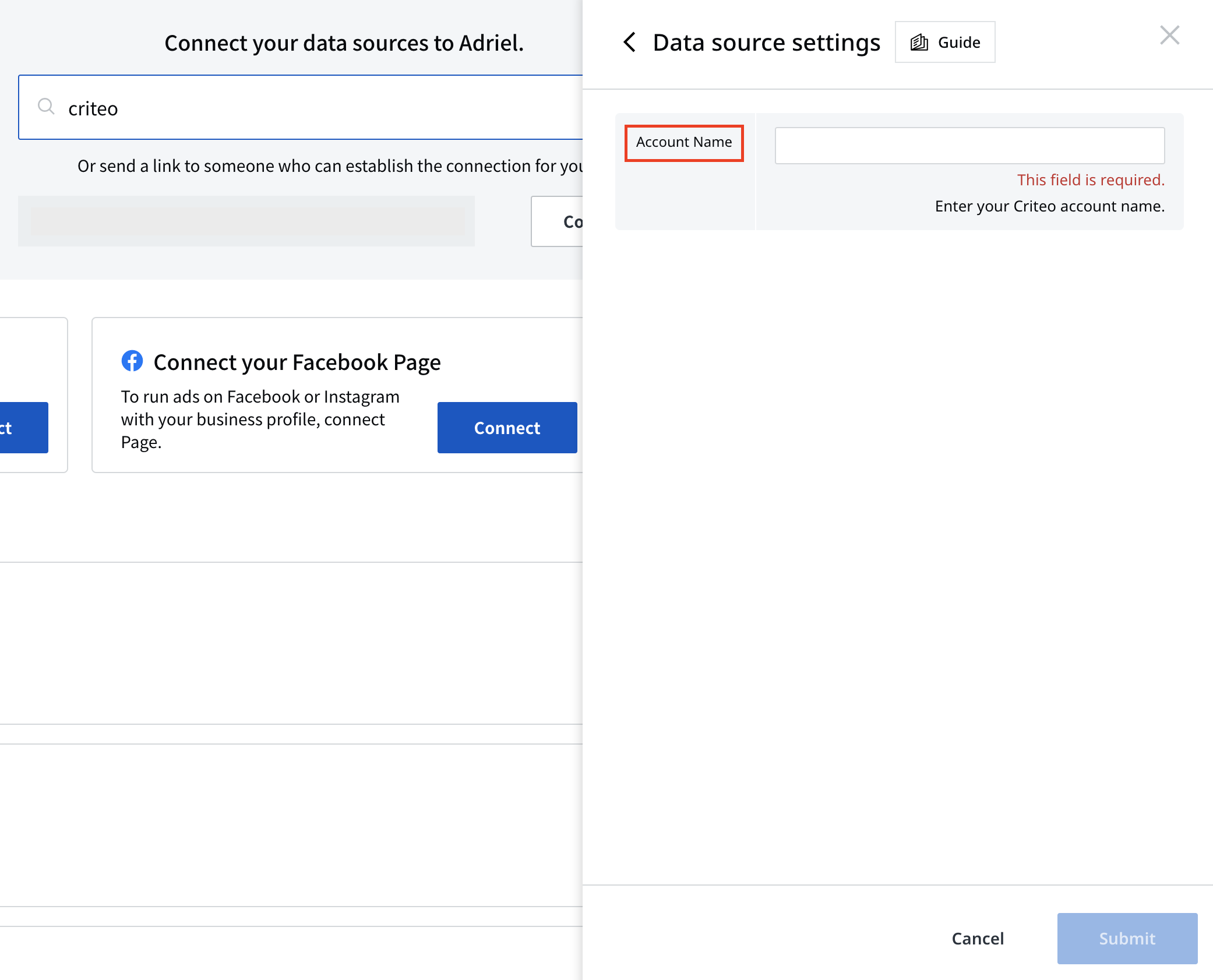 6. Finally, click the "Submit" button below to complete the data connection, and you are done! Please wait, your data will arrive. It can take up to one working day.