How to set up the data source
1. Type "Airtable" into the search bar.

2. By clicking "Airtable", a pop-up window will show up as below.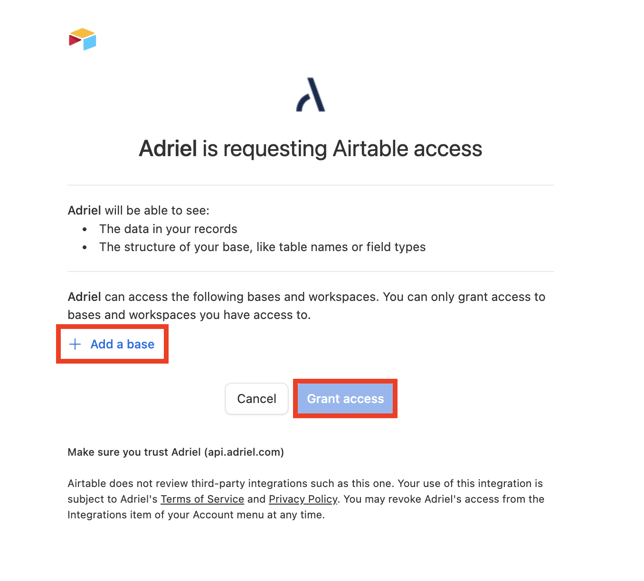 Click "+ Add a base" button to choose which bases and workspaces you will grant access to Adriel.
After selection, click "Grant access" button.

3. Choose "Base" and "Tables" for data source settings.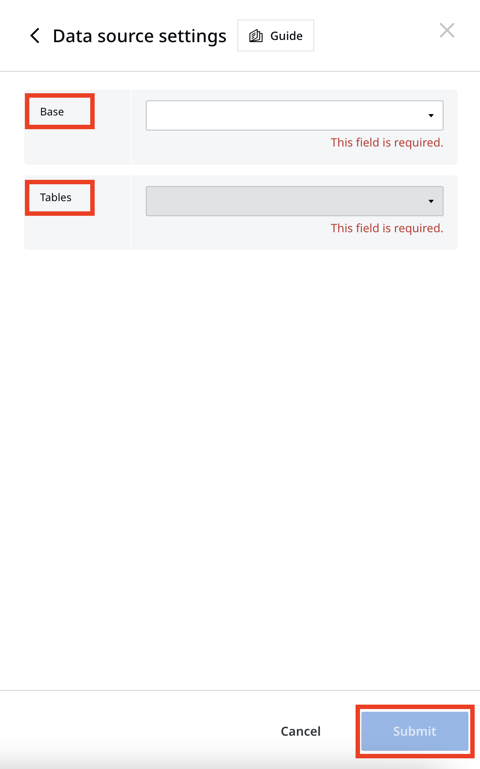 4. Click "Submit" button, and you are done! Please wait, your data will arrive.
It can take up to one working day.