Before you begin
Your Amazon Manager account access by role must be at least an editor.
If you don't have the required access, you can connect an ad account by sharing a link with someone who does.
Important: For Amazon, we support Sponsored Displays, Products, and Brands. Amazon DSP (demand-side platform) is supported through a separate connector called "Amazon DSP."
Instructions
Type "Amazon Ad Account" into the search bar.

In the pop-up window, sign in to your Amazon account.

Click Allow to permit Adriel to access your Amazon ad account.

Please select the "Profile" you want to connect to.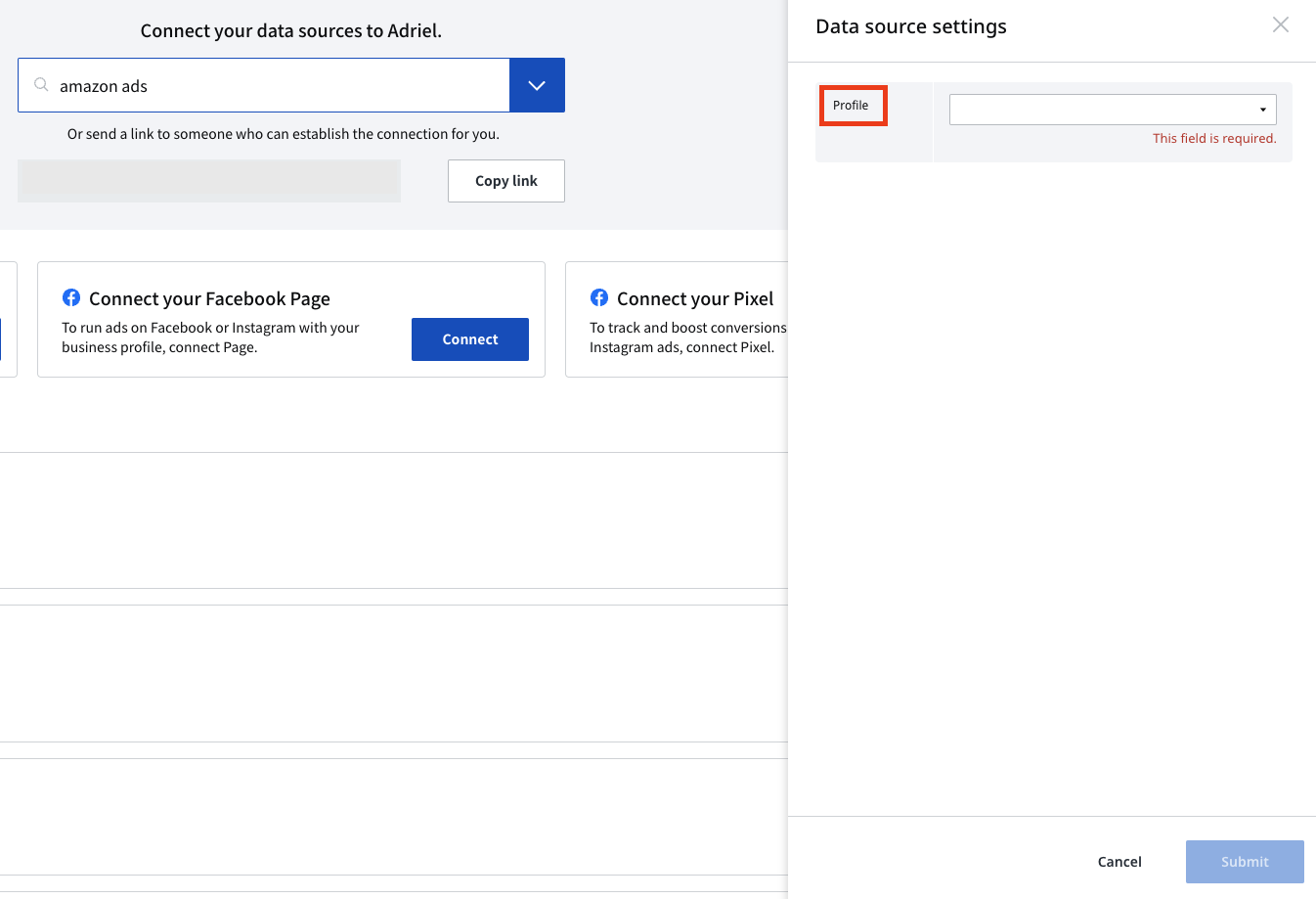 5. Finally, click the "Submit" button below to complete the data connection and you are done! Please wait, your data will arrive. It can take up to one working day.