Detailed instructions to help you set up the data source for Hubspot Deals
First of all, you need a Hubspot Account account in advance.
If yes, please move to Adriel's Connections page.

1. Type "Hubspot Deals" into the search

2. After logging into the Hubspot, select the account that you want to connect to the dashboard.
Only one account can be selected per connection. If you want to connect more than one, please follow the same steps after the first connection is made.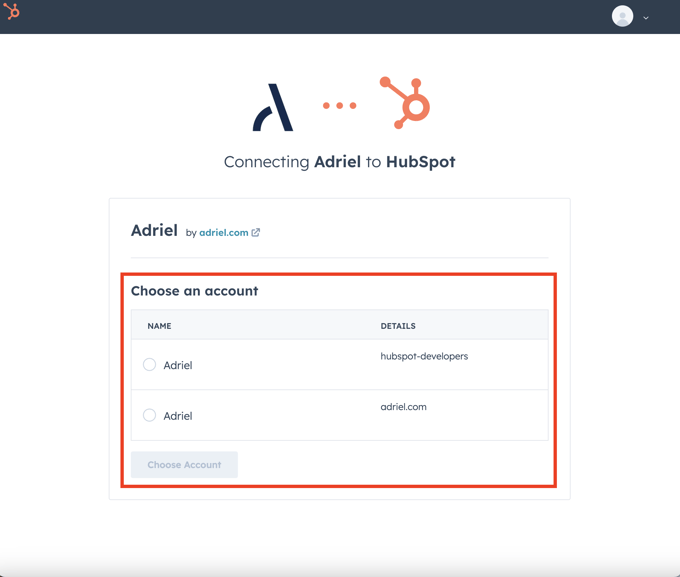 3. For data source settings, enter below fields that are required.
(Required) Deal pipelines
(Required) How to filter by date
(Required) Name
(Optional) How to match with marketing data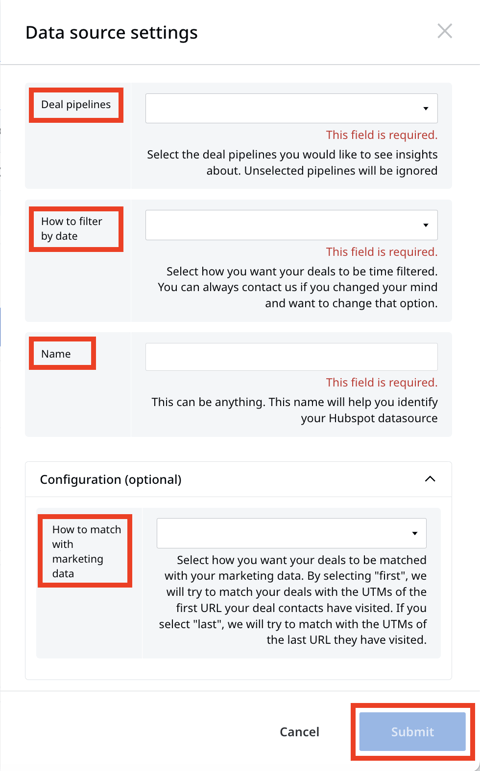 4. Finally, click the "Submit" button below to complete the data connection and you are done!
Please wait, your data will arrive. It can take up to one working day.


: Complete guide to help you set up your HubSpot and Marketing Data integration