Detailed instructions to help you set up the data source for Instagram Organic
Before data source connection, check whether Instagram and Facebook Page are linked.

1. Connect an Instagram account to a Facebook Page
Refer to this link for the connection. If they are connected, you can proceed to the next step.
You have to be an admin of the Facebook Page that you want to connect.
Move to Adriel dashboard to connect your data source.

2. On Adriel's Connections page, type "Instagram Organic" into the search bar.
You can also simply type "Instagram" into the search bar and select "Instagram Organic" from the given list.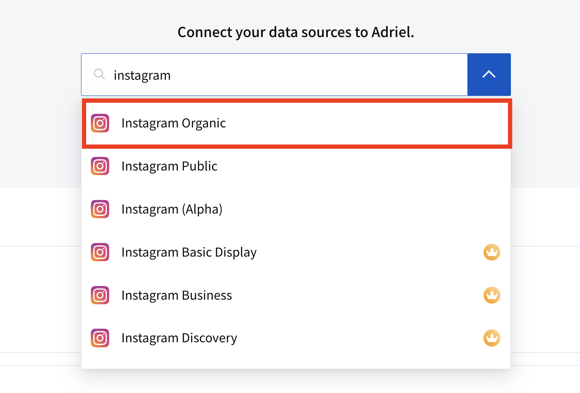 3. By clicking "Instagram Organic," it will be automatically redirected to Facebook Page Settings.
Check whether the following account is the one you want to connect. If yes, click the blue button below.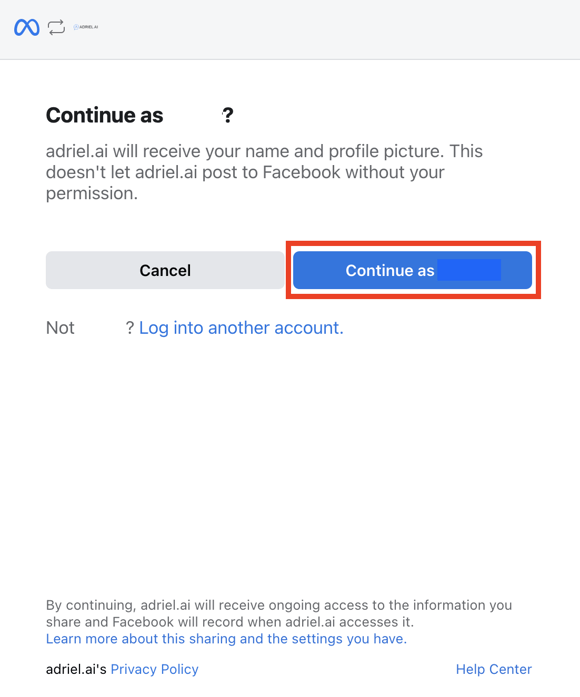 4. Select the Business Account(s) and click the "Next" button.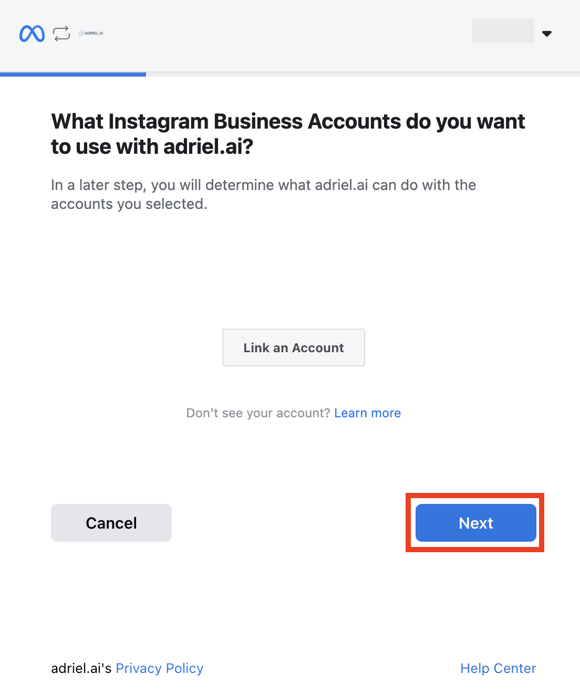 5. Select the Page(s) and click the "Next" button.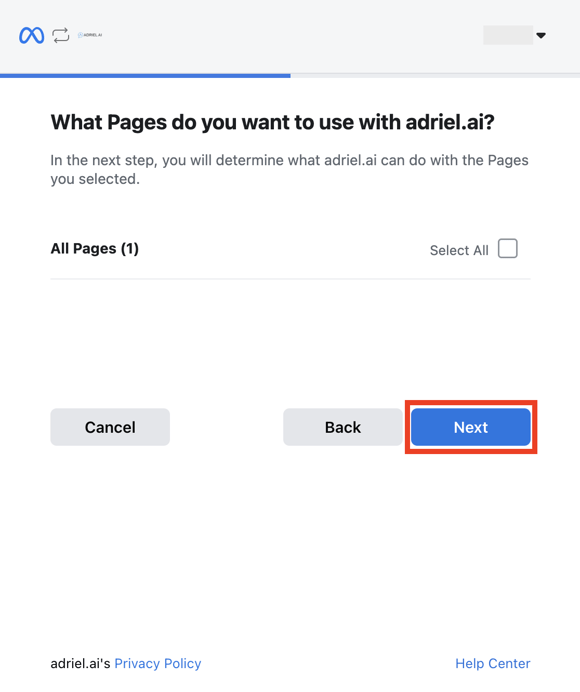 6. Grant all four options as below and click the "Done" button.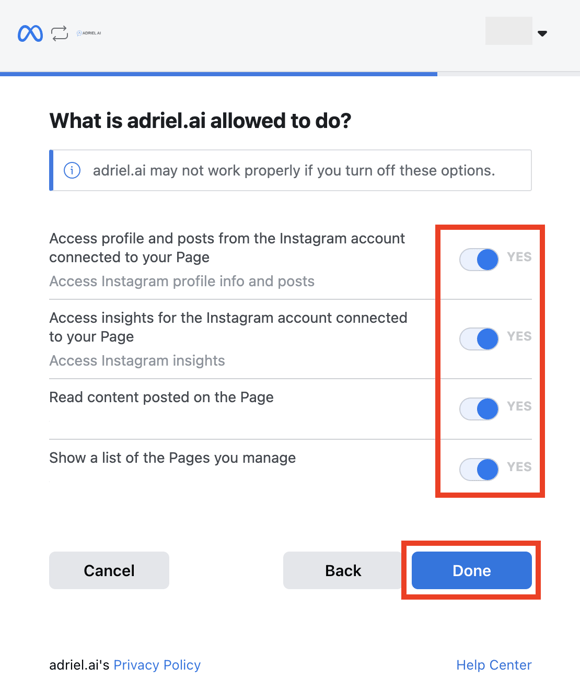 7. If everything is set, it will show a message as below. By clicking the "OK" button, it will be redirected to Adriel dashboard automatically.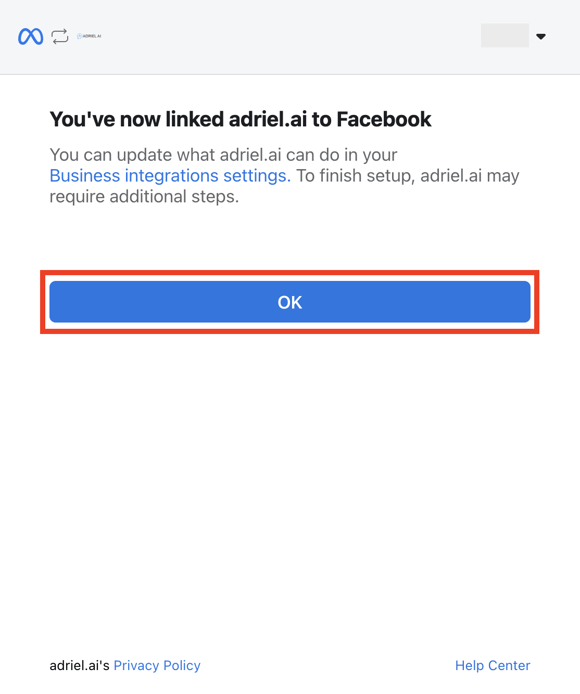 8. As a last step, select the Instagram Account that you want to connect.
The list can have only one account or several accounts according to the connected Facebook Page.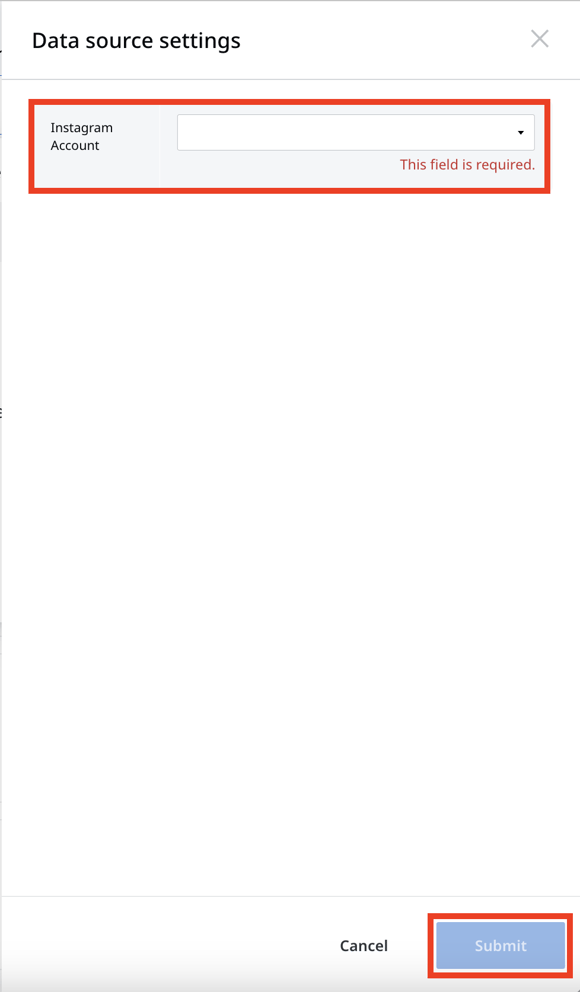 9. Finally, click the "Submit" button below to complete the data connection and you are done!
cf) All data will be fetched but when setting the tables/views, maximum date range is 29 days for each table/view.
Appendix.When Instagram accounts not showing on the list
Please check if you have given the correct access to Adriel
Step #1
Check this link and see if you have access to the page linked to the Instagram account.
https://www.facebook.com/pages/?category=your_pages&ref=bookmarks
On the right, you can review the pages you manage through the account.
If the wanted account is not on the list, the client should get appropriate access/admin rights before connecting to the Adriel dashboard.
For inquiry to Adriel, please take a screenshot of this page for reference.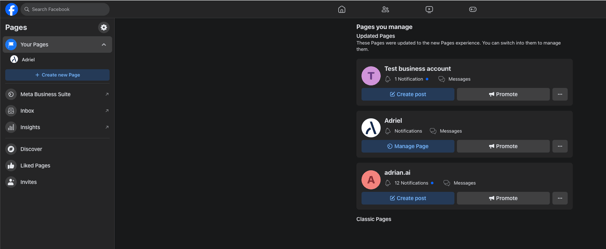 Step #2
(1) Select the 'page' from this list by clicking on it.
(2) Precede to the following link and check if the linked Instagram accounts are there like the given screenshot. https://www.facebook.com/settings?tab=linked_instagram
For inquiries, please take a screenshot of this page for reference.

Step #3
Lastly, make sure the account is a professional account (business account or influencer account).
If unsure, please refer to here: <How to set up a business account on Instagram>.
For inquiries, please take a screenshot that indicates a professional account.