Once you have successfully connected your channels, all of your data will be shown through your dashboard. Various insights can be derived by creating your own customized views.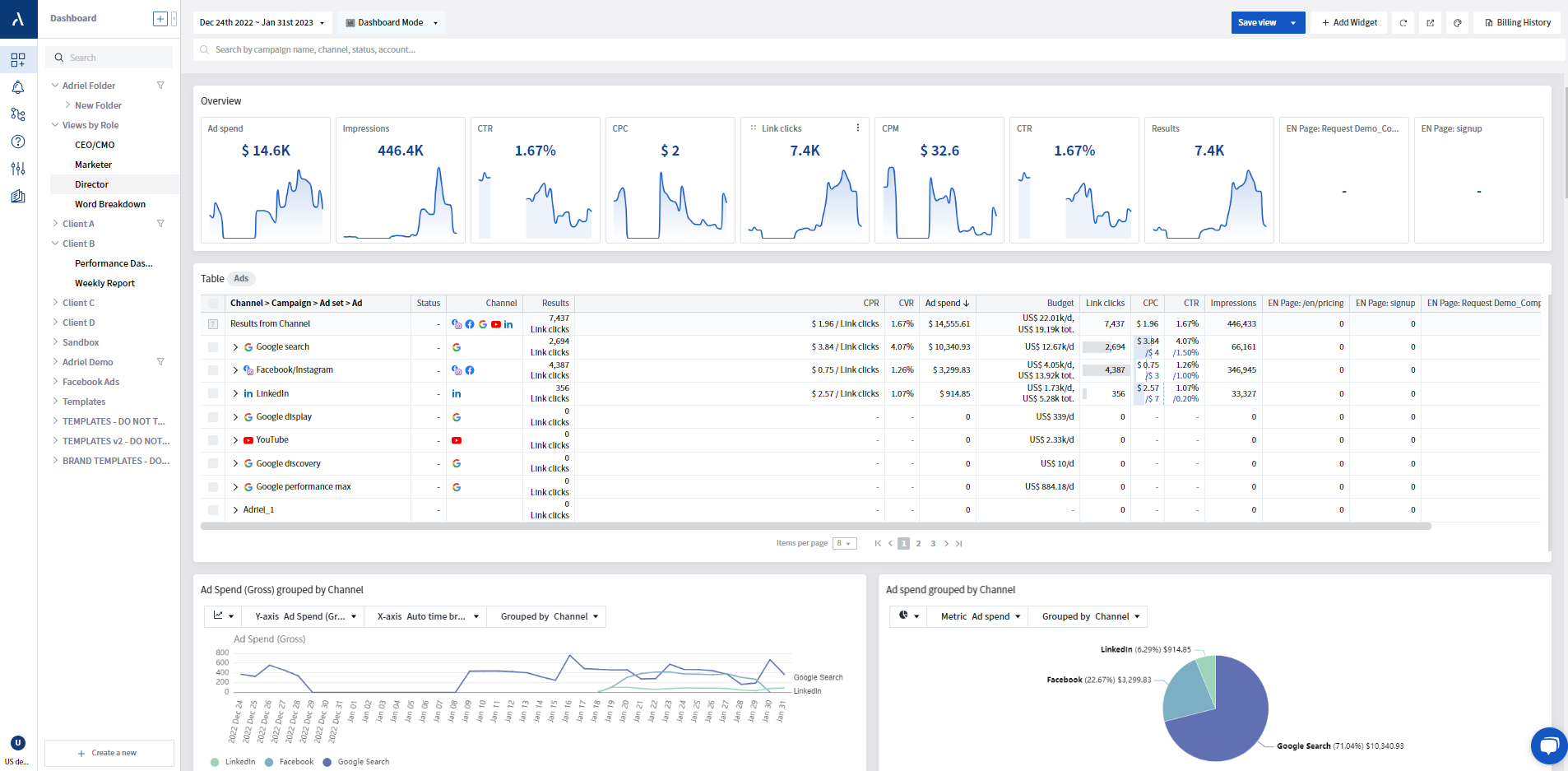 Learn how to customize your view so as to organize all your paid ad data for easier management. You can check on it conveniently at any time, and may even share it with your team members.
Add, move, or remove widgets.
Click on the "+ Add Widget" button in the top right navigation bar on the dashboard.

The list of available widgets will pop-up to the right.


Click on the widget you want add to reveal the pop-up notification and the widget will appear on your dashboard.

To move a widget, click on the icon on the top left corner and drag the widget as needed.

To remove a widget, click on the vertical dot menu in the top right corner to reveal the menu of options; click on "Remove this widget".