Adriel's Dashboard allows you to establish your own goals and compare the results at a glance.
Goals can be set at the following levels:
Custom Row (group of campaigns)

Campaign Level

Ad-set Level

Ad Level
You can set up your own goals for the key performance indicators below:
CPC (Cost Per Click)

CTR (Click through Rate)

CPV (Cost Per View)

CPM (Cost Per 1,000 Impressions)

View Rate
Instructions
1. Sign in to your Adriel account.
2. At the top of the screen, click Dashboard.
3. Click the Settings icon at the top of the table.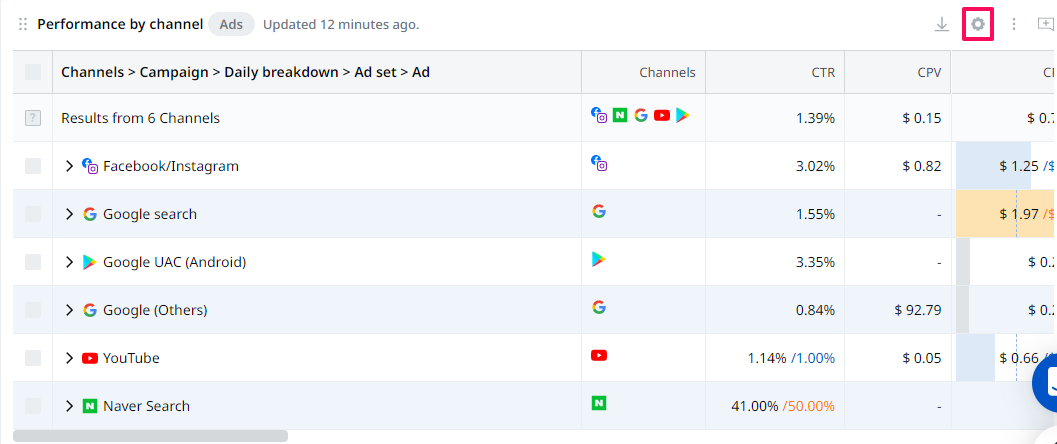 4. Under the Metrics section, organize the indicators (CPC, CTR, CPV, CPM, or View Rate) in the desired order. Then, close the panel by clicking X.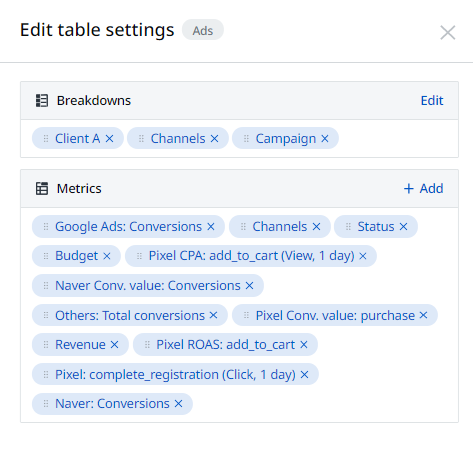 5. Click the table cell in which you wish to set your goals at the desired level (custom row, campaign level, ad-set level, or ad level) and insert the value in the input box.

Monitor the achievements at a glance
If a goal is achieved, the quantities will be highlighted in blue; if not, the quantities will continue to be displayed in gray.