An invoice will be sent to you by email each time a claim is made. If you did not receive any email, please check your spam folder.
The amount you pay on Adriel will be charged in USD. The actual amount of withdrawal may vary depending on the exchange rate and foreign currency payment policy set by the credit card company you use.
Please follow the below instruction to check your billings.
Click the "Settings" icon on top.

2. Find the "Payment setting" box, and click Billing history or Credit history.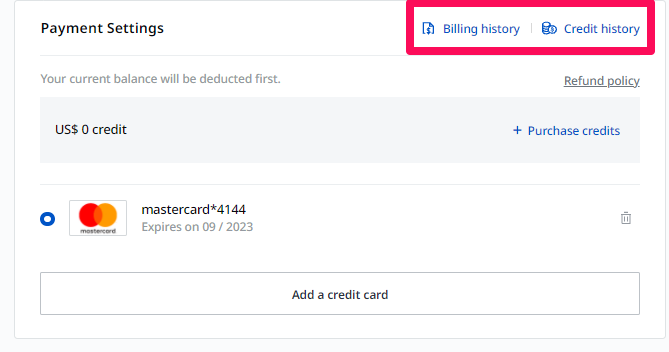 3. If you click Billing history, you'll arrive on the page below and get to see the list of all invoices.

4. You can filter the invoices by time, payment method, and campaigns.

To check your receipt, click here.